year 5 learning journey
In English we have been exploring the character of Macbeth, acting out some scenes to get behind the character and writing our own character profile based on a scene of the play.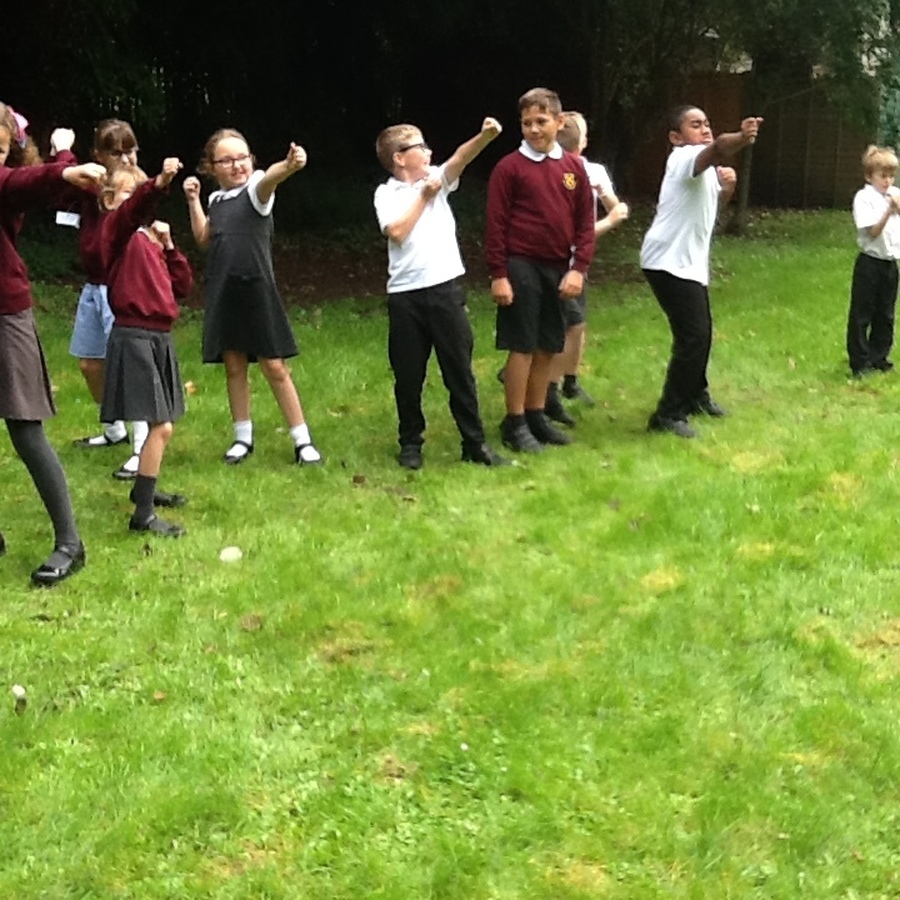 As part of our cross curricular learning, we have immersed ourselves in history to learn about the events leading up to, and during the Battle of Bosworth in 1485. This has helped us to write a diary entry from the perspective of Henry Tudor and a persuasive letter to gather up support for him.
Continuing our Tudor theme, we visited Salisbury Museum to understand how life was different for rich and poor Tudors. We looked at Tudor housing, food, clothing, medicine and hygiene and education. Following our visit, we wrote a diary entry from the perspective of a poor Tudor.
We were lucky enough to be invited to attend a science workshop at Salisbury Library. The children were intrigued by how objects appeared under the microscope and spent time observing, noting and viewing items they had collected through microscopes. We will use this experience to think about animals and living things in science later on this year.
Our new topic in Science is forces. We have been learning about the effects of gravity and about frictional forces. We made a 'slow marble run' to test the effects of friction on a marble using sandpaper and bubble wrap as our surfaces. We learned the rougher the texture of the surface, the slower the marble moved along the marble run. This is because friction is the force between two surfaces (the marble and sandpaper) that are sliding, or trying to slide, across each other. Friction slows the moving object down. Here are some pictures of us hard at work making our marble runs.
In DT, we investigated different styles of Tudor purses and learnt about their use in Tudor times. We then designed and made our own Tudor purses. As part of our evaluation of our finished product, we recognised that we had learnt to sew two pieces of material together, sew on buttons and beads, and add a tie cord or handle. Some of the class agreed that they need to ensure their stitching is neater next time.
In English, we have been looking at the features of instructions in preparation for writing our own. We looked through a selection of instructions to identify key features such as imperative verbs, cause and effect. We followed instructions and practised writing our own instructions for making pizzas. We then applied our knowledge to write our own instructions for make a revolting recipe or potion!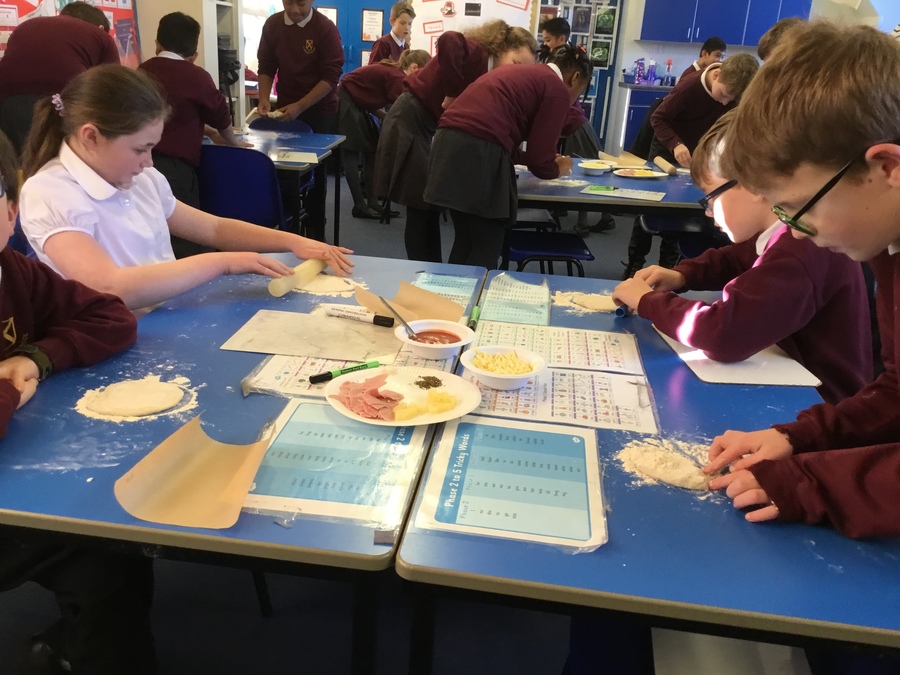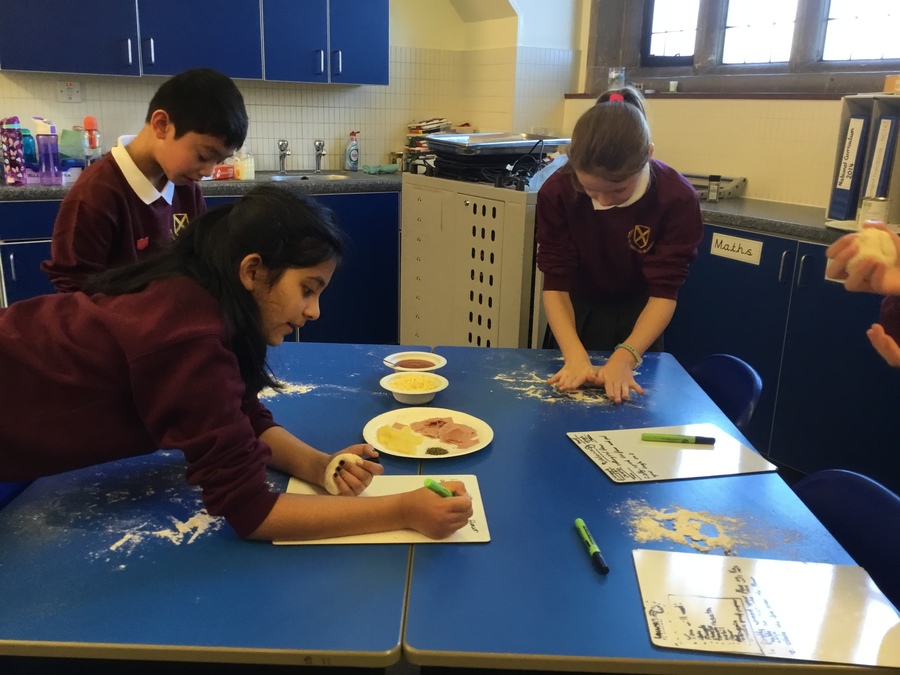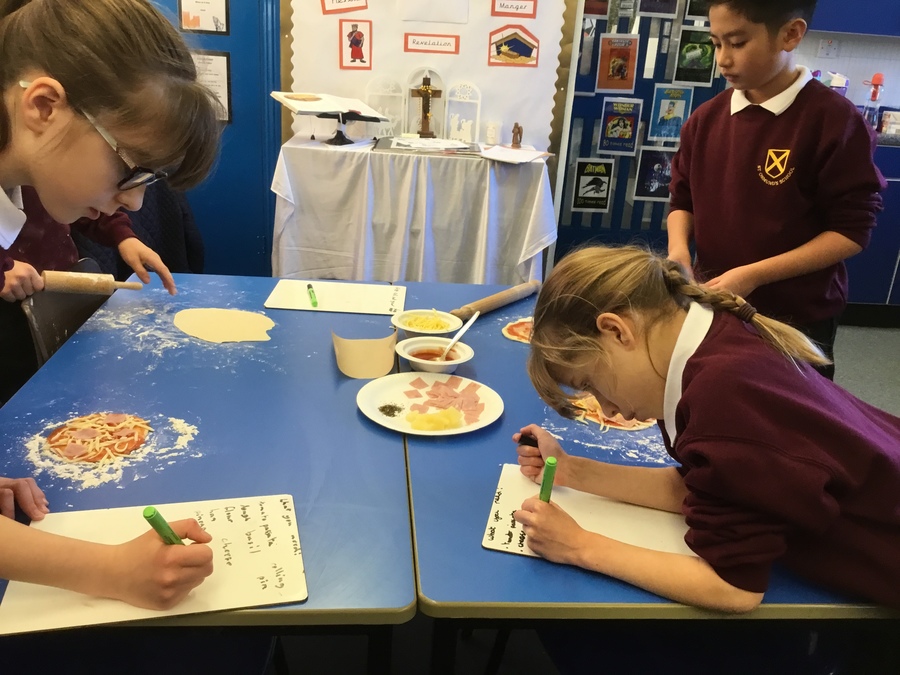 This term we have explore all things 'Greek'. We have tasted Greek food, written our very own Greek myths based on Theseus and the Minator and made our very own Greek pots.
In our topic on Brazil, we looked at the effects of deforestation in the Amazon rainforest. We designed posters to explain the effects of deforestation and presented our findings to the rest of the class. We also discussed some questions we would want to ask the Brazilian government about stopping wide deforestation.
Linked to our Brazilian topic, we wrote unbalanced speeches from a child's perspective relating to poverty, deforestation and wealth within Brazil. We were inspired by the speech 'The day a girl changed the world in 6 minutes'. After an initial class debate, we prepared our speeches and delivered them to our peers and the deputy head.
We enjoyed World Book Day on Thursday 29th March. We discussed as a class our favourite authors and books, made sound scapes for our favourite books and read in some unusual places!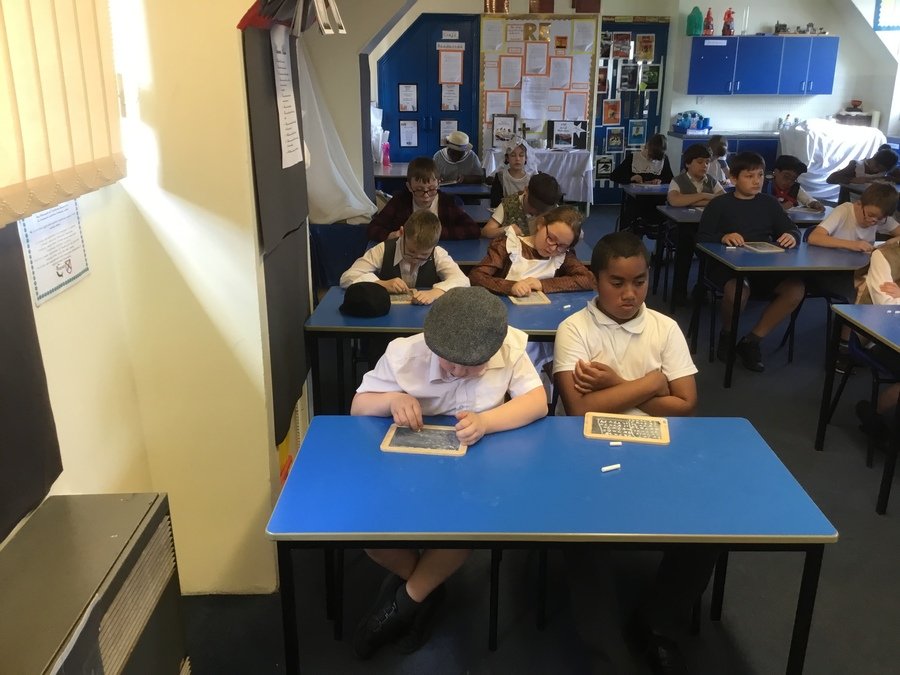 We have been learning about the Victorians. We looked at a range of sources to ask valid historical questions about this period in history. The validity of sources was also discussed. As part of our learning, we became Victorian children for a day and travelled back in time to 1890. As a class, we experienced what school life was like for Victorian children and recounted our experience in the form of a diary entry. The Victorian school rules were very strict where children had to sit with arms folded when not working, no smiling was aloud and children were not allowed to talk. We also had a hand and shoe inspection. It was generally agreed that we preferred school in 2018!
In computing we are cryptographers. So far we have looked at two forms of code - semaphore and Morse code. We had great fun trying to send and decipher messages.
Miss Bowser from St Osmund's Catholic Church, visited Year 5 to talk about her mission in Zambia and how the Holy Spirit guided her work. She brought in artefacts and photos from her mission. Year 5 were very interested to learn all about how life is different in Zambia, and how the Holy Spirit can guide us.