At St. Osmund's, we are followers of Jesus who seek to show love, care and respect for everyone. We meet every challenge by growing and learning together. We take pride in caring for others.
Our Mission statement is:
Love for God, love for each other and love for learning.
Our ethos is based upon our Catholic Church's teachings. This is underpinned in everything we do at St. Osmund's, especially supporting our children to meet their potential and to feel inspired. Our PSHE scheme of work underpins our ethos and has been developed along side the pupils of the school; this has been the focus this academic year. We have explored what is important to the children in school to explore the skills needed to develop PSHE. This scheme will be uploaded onto the website soon.
PSHE Scheme of Work Overview
We have also engaged with events and organisations to support the PSHE teaching at St. Osmund's. See the details of everything we have done so far below:
The Life Bus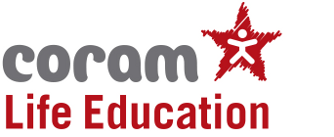 Coram Life Education helps schools meet their statutory requirements for children's Spiritual, Moral, Social and Cultural development, and Ofsted inspection criteria for personal development, behaviour and welfare. Our programmes are also aligned with Scotland's Curriculum for Excellence.
Children's experience of Coram Life Education's sessions is fun, engaging and memorable. Children meet Harold the Giraffe puppet ('Healthy Harold'), and friends, have discussions and watch short films about healthy eating, legal and illegal drugs and their effects, the body and how it works, friendships and their influence, and how choices and behaviours can affect dreams and aspirations. Coram Life Education's interventions include challenging social norms – misperceptions of peers' engagement with risky behaviour – to engender more positive behaviours.
Take a look at the Programme Overview to find out more about what children experience in each year group.
Friendship Week - see below what each year group did to show their understanding of being a good friend. Across the school, the children engaged with what makes a good friend, what bullying is and how to stop it. As well as the skills needed to help others and to take care of each other.
Relationships and Sex Education (RSE)
The teaching of Relationship and Sex Education (RSE) requires a holistic approach involving three key factors:
Support of the physical, emotional and development of all our pupils.

Confirmation to the teaching of our Catholic Church.

The ethos of our school's mission statement with love being the key aspect in all teaching and learning.

These three factors are also reflected in the RSE guidelines of the Clifton Diocese:
The dignity and worth of each person made in the image of God – "Each of us is the result of a thought of God. Each of us is willed, each of us is loved, each of us is necessary" (inaugural address of Pope Benedict XV1).

We are called to love and be loved – "God is love and whoever lives in love lives in God." 1 John 4:16.

We are called to form relationships to live in community – "wherever two or more of you are gathered in my name there I am." Mt 18:20.
Children in our school come from many different backgrounds with a diverse range of life experiences. We aim to support our children to develop into well rounded adults, every child to be capable of whole and wholesome relationships. Above all, as a school we need to help them understand that they are loved by God and capable of loving.
At St. Osmund's we currently teach the 'Journey in Love' scheme of work, which follows the guidelines set out by the Clifton Diocese. Below is a link to the overview of the RSE scheme of work which identifies what each year group covers. There is also a link to the policy for your reference. However, in line with the new Relationship, Sex and Health Education we are working on a new scheme of work which is due to be implemented from the summer term 2021.