The History of Our School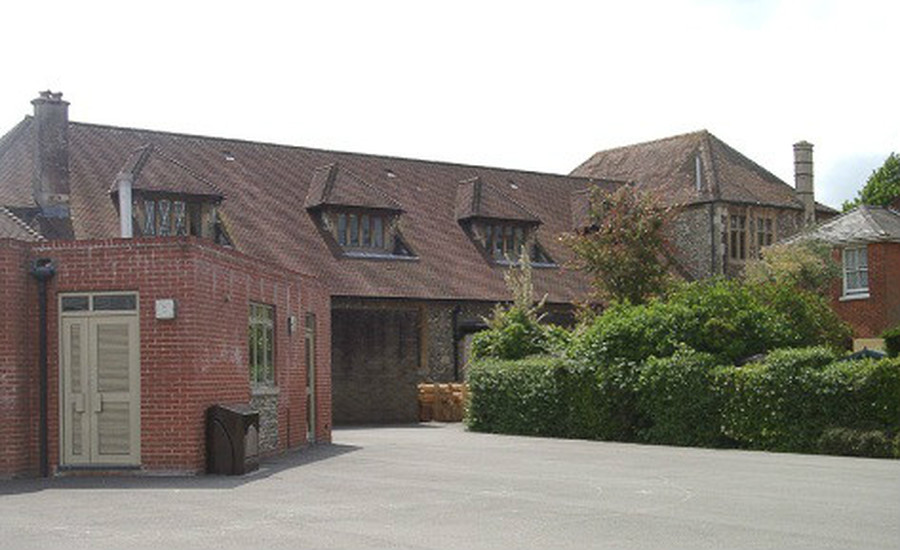 Our school started out in 1867 in a building which is now the Parish rooms, next to the church, where two nuns taught 75 children aged between 5 and 10 years old. Shortly afterwards, the nuns, who were based in St Elizabeth's Convent on Exeter Street, also opened an Industrial School nearby, at 131 Exeter Street which is the older part of the school building we use now. The Industrial School, a 2 storey building in flint and stone with a brick extension, was established to train over 100 orphan girls to be domestic servants. Their single upstairs dormitory is now partitioned into the Year 5 and 6 classrooms, while the orphans' classrooms are now used by Reception and Year 1.
In 1918, the school leaving age was raised to 14 years and Industrial Schools were phased out. The nuns decided to form one school, known as St Osmund's Parish School, of nearly 200 children. The older children were taught beside the church and the younger ones were educated in the current school building. By the end of WW2, St Osmund's Parish School had doubled in size to over 400 pupils in 15 classes scattered over five scattered sites and the orphanage had been phased out.
It was only in the early 1960s that the older, secondary-aged pupils moved to a new school in Laverstock, St Joseph's . The juniors and infants remained at the Exeter Street site which became known as St. Osmund's Catholic Primary School.
As improvements have been made over the years, various relics of bygone days have been discovered. The gravestones against the far wall of the garden area are a reminder of the school's past as a convent. Victorian finds like slate pencils, marbles and a thimble revealed something of the toys and items used by children in the Victorian school.
The school of today has far greater aspirations for its children than those Victorian children had enjoyed. The original flint and brick building is now Grade II listed and is a recognised landmark on Exeter Street. Many of our children's parents and grandparents still remember the school as it was when the main entrance was through an ancient wooden door. The fabulous key to this door is still in use and would seem just as at home in a fairy tale as in a modern school. Past pupils have visited from as far away as Australia.
Today we have pupils from all over the world – a reflection that a Catholic School is a global school. As well as our English families, we have families from the Phillipines, Kerala in India, Ghana, Nigeria, Poland and even China. We consider ourselves fortunate in the richness and variety which our different communities bring to our school and our church.