School Performance
St Osmund's Catholic Primary School is a Good school. Our children come to us with a wide range of abilities, experiences, nationalities and backgrounds. We are absolutely committed to progress for all and good or better progress at that! This is because we believe in challenging each child individually to achieve the very best that they can from whatever their staring point.
We know that there is a great deal of information about what makes a good school and that you will compare us with other schools in our local area. The press and media make much of the percentage of children who achieve the 'expected standard' in Reading, Writing and Maths and by the time children leave St Osmund's, they are very well prepared for Secondary education; our results by the end of Year 6 are among the highest in the local area, and Wiltshire.
https://www.gov.uk/government/collections/school-and-college-performance-measures#understanding-school-and-college-performance-tables
There are two key sources of performance data which parents can use to see how well a school is doing:
The Compare School Performance website, and

Our own school data
Our own school data is the most up-to-date and shows how the school performed compared to local and national averages. The Compare School Performance website is updated in the Autumn Term - usually in October.
The table and graphs below relate to our most recent data - 2019 - and show results over time in EYFS, Year 1 Phonics, Key Stage 1 and Key Stage 2.
KEY STAGE 2 - YEAR 6 - SATS - OUTCOMES SUMMARY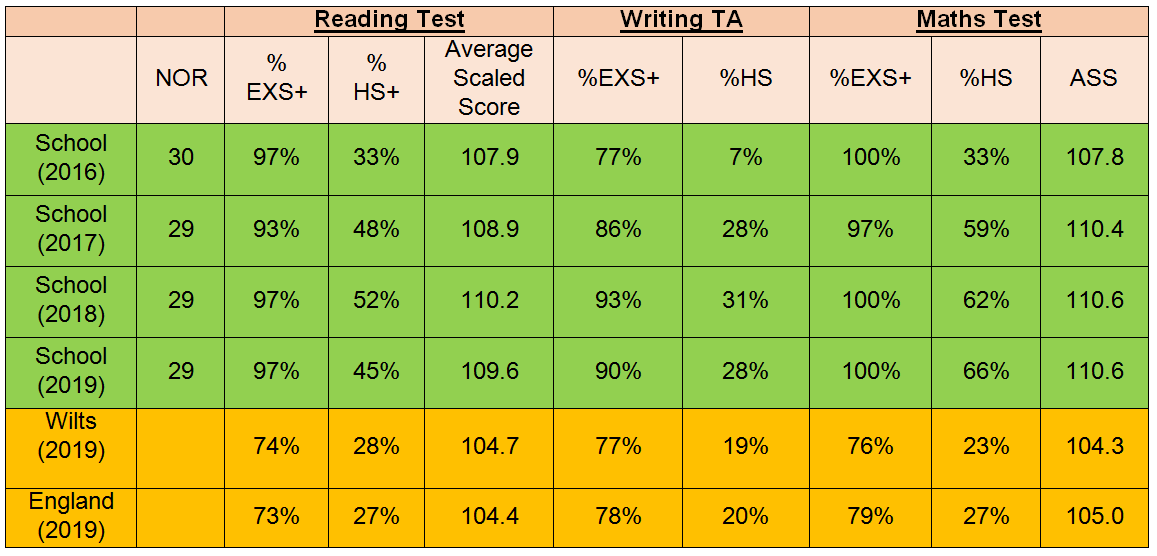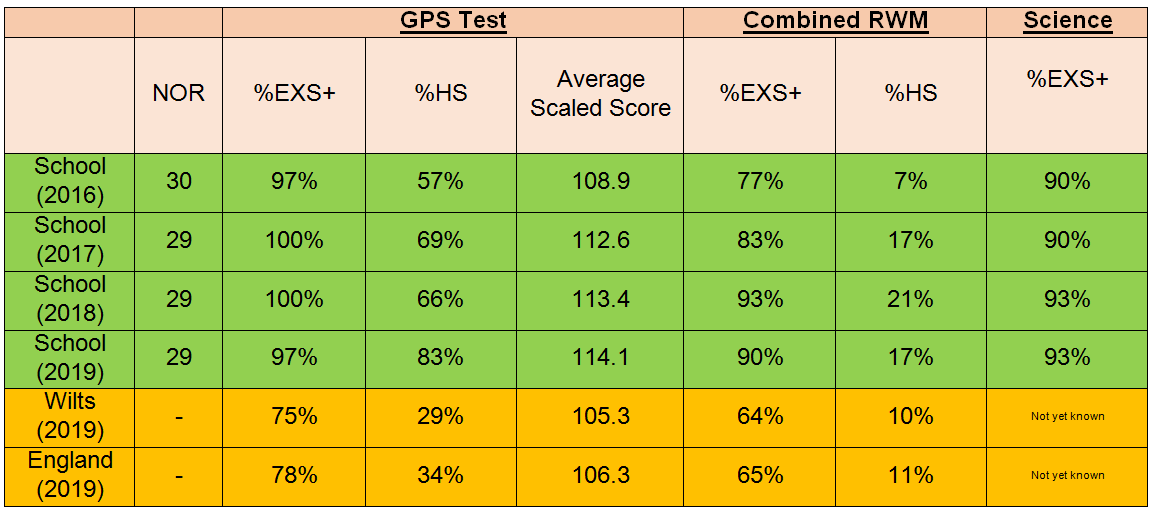 **********************************************************************************************************
GRAPHS BREAKDOWN OVER TIME
YEAR 6 SATS READING

YEAR 6 WRITING

YEAR 6 SATS MATHS

YEAR 6 SATS SPELLING, PUNCTUATION AND GRAMMAR

YEAR 6 SATS COMBINED READING, WRITING AND MATHS
YEAR 2 READING

YEAR 2 WRITING

YEAR 2 MATHS

YEAR 2 COMBINED READING, WRITING AND MATHS

PHONICS (YEAR 1)

RECEPTION (EYFS)